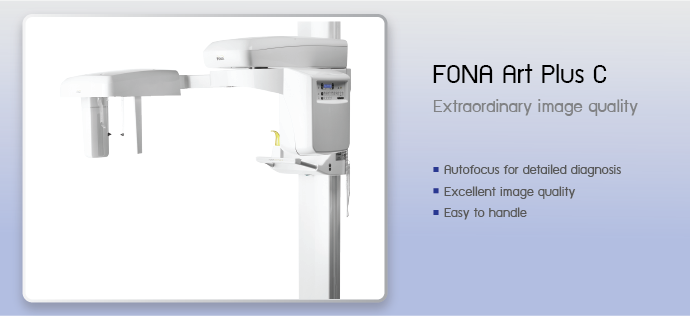 HIGHLIGHTS
FEATURES
TECHNICAL SPECIFICATION

excellent image quality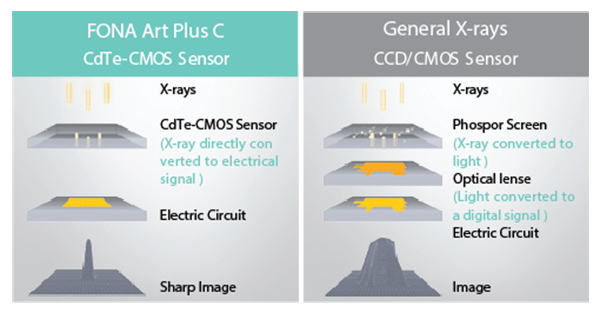 Premium Art Plus technology
Direct conversion of X-rays to electrical signals increases the image clarity and contrast while reducing the readout time and dose.

Easy to operate
Intuitive and fast setting of the exposure program with just 2 clicks.

Continuous autofocus
No more blurred images and additional exposures the region of interest is always in focus.
Latest sensor and autofocus technology for the best image quality
Wide focal zone up to 30 mm

Due to patented algorithms, the focal zone is up to 30 mm wide, instead of traditional 4 mm. Your region of interest will always be in focus.
---
Only 2 step to go

Simply select program (7 Pan or 3 Ceph) and patient size (4 options). All exposure settings will be set automatically. Presets can also be adjusted manually.
---
Single sensor for both applications

Get the best quality panoramic and cephalometric images. Just click the sensor to the position where you need it.
---
OrisWin DG Suite imaging software

Optimize your workflow by managing patient data, image post-processing and diagnostics all in one application. OrisWin DG is compatible with the entire FONA digital imaging product range and will integrate perfectly into your existing dental studio network.
---
Remote control

With the optional remote control, exposure can be released from outside the X-ray room, allowing full installation and operation flexibility.
TECHNICAL SPECIFICATIONS
Receptor technology
CdTe (Cadmium Telluride)
Image Resolution
>5 lp/mm
Dynamic range / Grayscale
16 bits / 65,536 gray shades
Exposure time Pano / Ceph
2.2 – 14.2 s / 8 – 10 s
PC connection
PCI express
Focal Spot
0.5 (IEC 60336)
Tube Voltage
61 – 85 kV
Tube Current
4 – 10 mA
Weight Pano / Ceph
98 kg / 120 kg
Panoramic programs
[1] Adult panoramic, [2] Child panoramic, [3] Left-Side Dentition,
[4] Right-Side Dentition, [5] Anterior Dentition, [6] TMJ in normal
occlusion and fully open, [7] Frontal view of Maxillary Sinus
Cephalometric programs
Antero-Posterior (AP), Latero-Lateral (LL),
Carpus, Sub-Mento Vertex (SMV) in AP mode
Patient size presets
[1] Large, [2] Medium, [3] Small, [4] Child